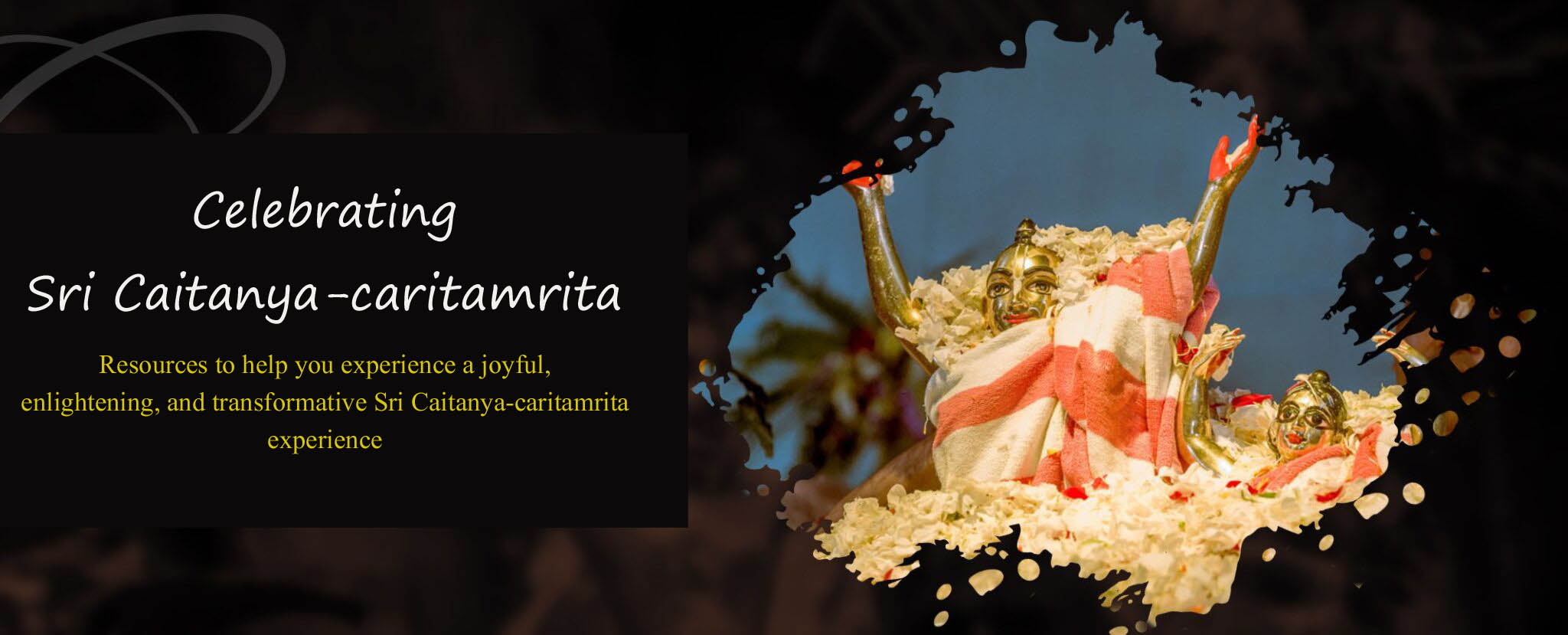 Dive into a wealth of resources to help you celebrate Gaura Purnima with Sri Caitanya-caritamrita. Choose from Srila Prabhupada's talks, recordings of our live broadcasts, other audio material, and a collection of reading resources.  Click below and connect with Sri Caitanya Mahaprabhu on His divine appearance day.
Search here to help you find a specific speaker or topic
We've assembled links to Srila Prabhupada's talks on Sri Caitanya-caritamrita, along with his bhajans for Gauranga and some special offerings from devotees around the world
Here you'll find all of our over 60 broadcasts in the Celebrating Sri Caitanya-caritamrita series organized according to category.