The Shareyour.care website contains links for donations to assist the Ukrainian devotees. It links to the GBC SPT ISKCON Online Paypal and credit/debit card gateways which also caters for donations from India. Credit/debit card donations can be made from any card with international payment facility.
Latest News and Updates from ISKCON News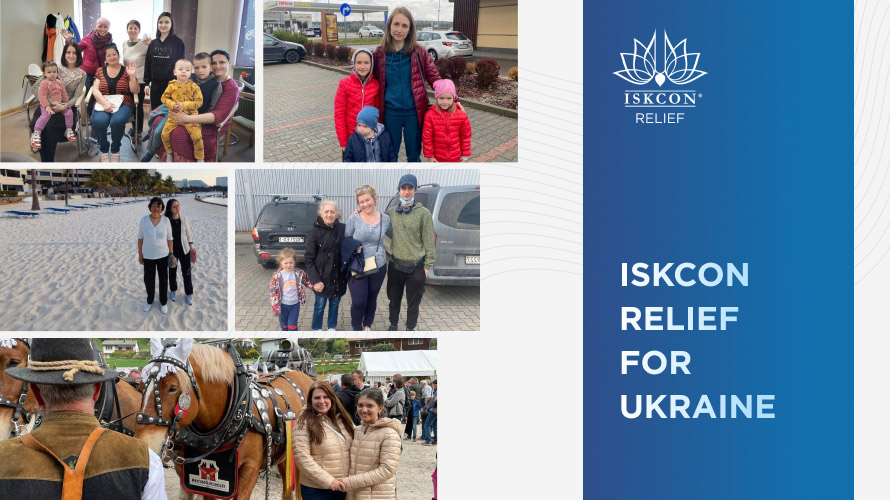 ISKCON Relief for Ukraine
Devotees from Europe, as well as other parts of the world, have tirelessly continued their sincere endeavour to help devotees from Ukraine to find shelter, care, and support. The following figures are for week 9 of this devotee care/relief effort.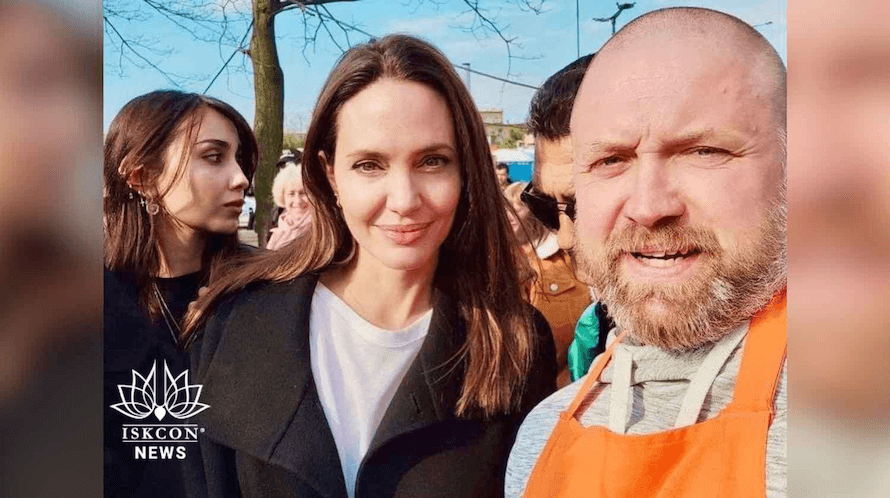 Angelina Jolie Chants Hare Krishna and Takes Prasadam
As reported by Sankhya-Avatar-Das: "Today Angelina Jolie was spotted in Lviv, Ukraine, where devotees were distributing prasadam (sanctified food). She tasted prasadam, offered to her by devotees and they also taught Angelina Jolie how to chant Hare Krishna Maha-mantra."